Youth Group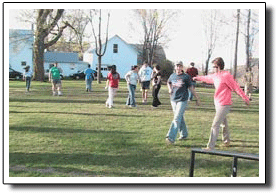 The Franklin youth group meets every Sunday evening from 6-7:30 p.m. and is open to all Middle and High school students, grades 7-12.
Youth group at Franklin United Church has two main purposes: 1) to reach out to the youth in Franklin and surrounding communities; and 2) to train our youth to think and live biblically.
In addition to the regular youth group schedule, the group also participates in field trips, retreats, mission trips, and other activities throughout the year.
Sunday School
The purposes of Sunday School at Franklin United Church are to teach our children:
biblical content
the basic truths of the Christian faith
how to live out their faith.
Sunday School is available for children from preschool through 6th grade and takes place during the Sunday morning worship service.
*It does not meet during the summer months.
Vacation Bible School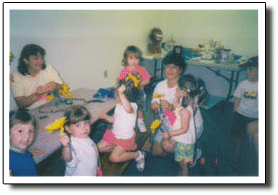 Vacation Bible School (VBS) is part of the church's evangelistic children's ministry. Gathering children from the church and surrounding communities, VBS takes place during the first full week of August. Activities at VBS include: Bible lessons, Crafts, Music, Outdoor Games, and snacks.